Giving shape to all kinds of needs of our customers through innovative manufacturing and technological prowess.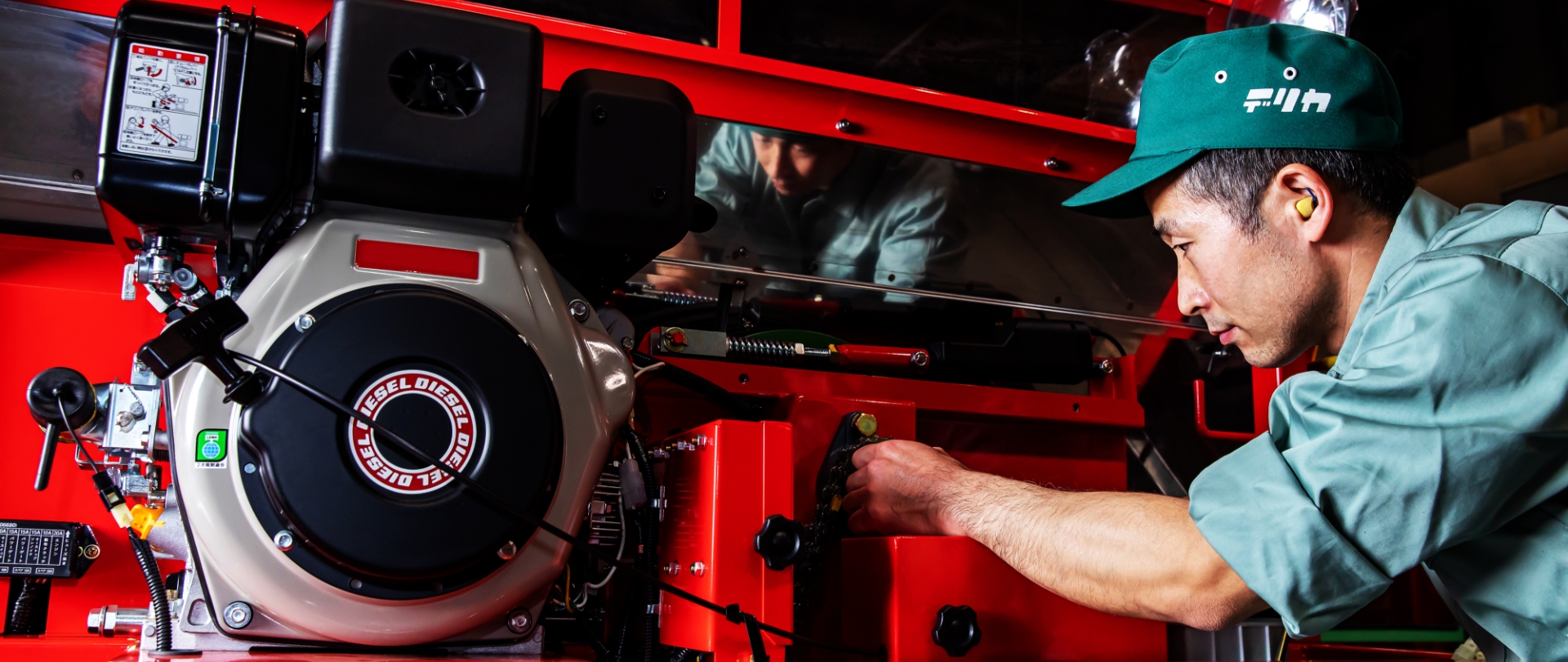 Ever since our foundation with the manufacturing of agricultural equipment and internal combustion engines for ships, our company has been conscious of the changing times and has actively expanded into newer business domains for manufacturing, while nurturing a high level of technology.
Based on an integrated manufacturing system for material processing, welding, painting, and assembly and a flexible production line, we offer a diverse range of DELICA-brand agricultural equipment to meet our customers' needs.
Our second factory, which has been in full operation since January 2021, is a smart factory focused on further automation and labor saving, and has been furnished with new technology and equipment. With this new factory, we shall manufacture diverse tractor components in small quantities while meeting our customers' expectations on quality, cost, and delivery date.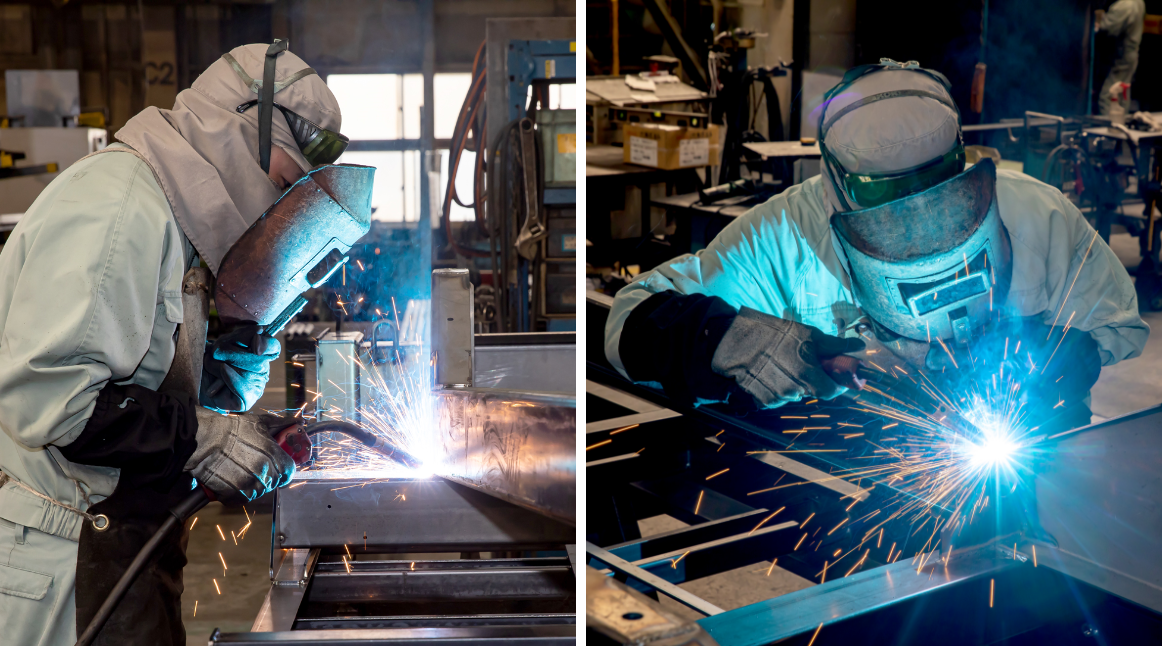 Modifying the line by setting welding jigs as the situation demands to correspond to the manufacturing model that changes daily, our professional group, which possesses welding technology of the highest standards, can weld anything from small accessories to large-scale structures.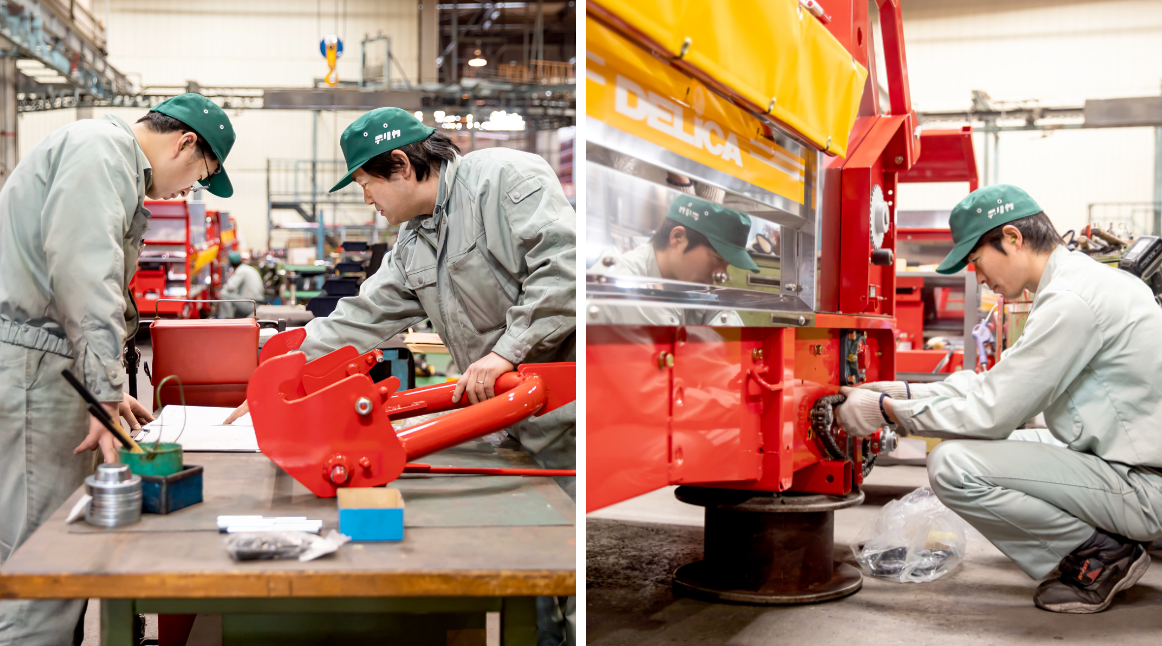 Through flexibly modifying the assembly line, our company realizes the smooth manufacture of a variety of original products, from small-scale transplanters to large-scale manure spreaders.
We maintain strict quality control through the completion inspection and exterior check in our manufacturing process.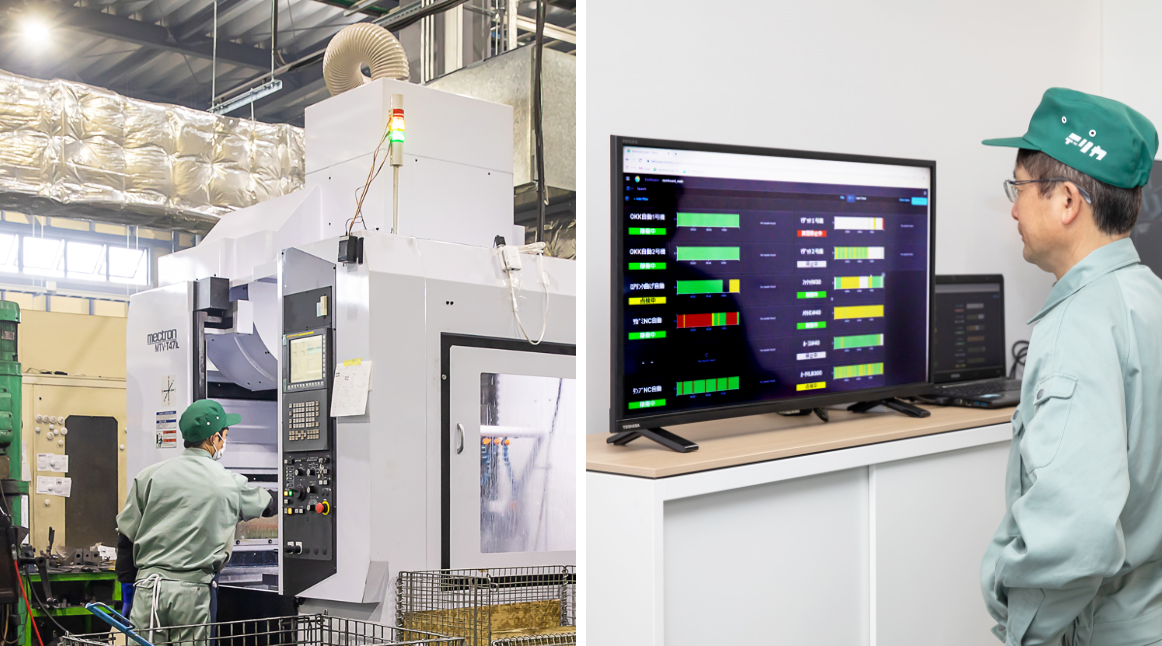 By utilizing the latest exclusive equipment and IoT with thorough automation and labor saving, we meet our customers' expectations through QCD of the highest standard on a wide variety of tractor-related products.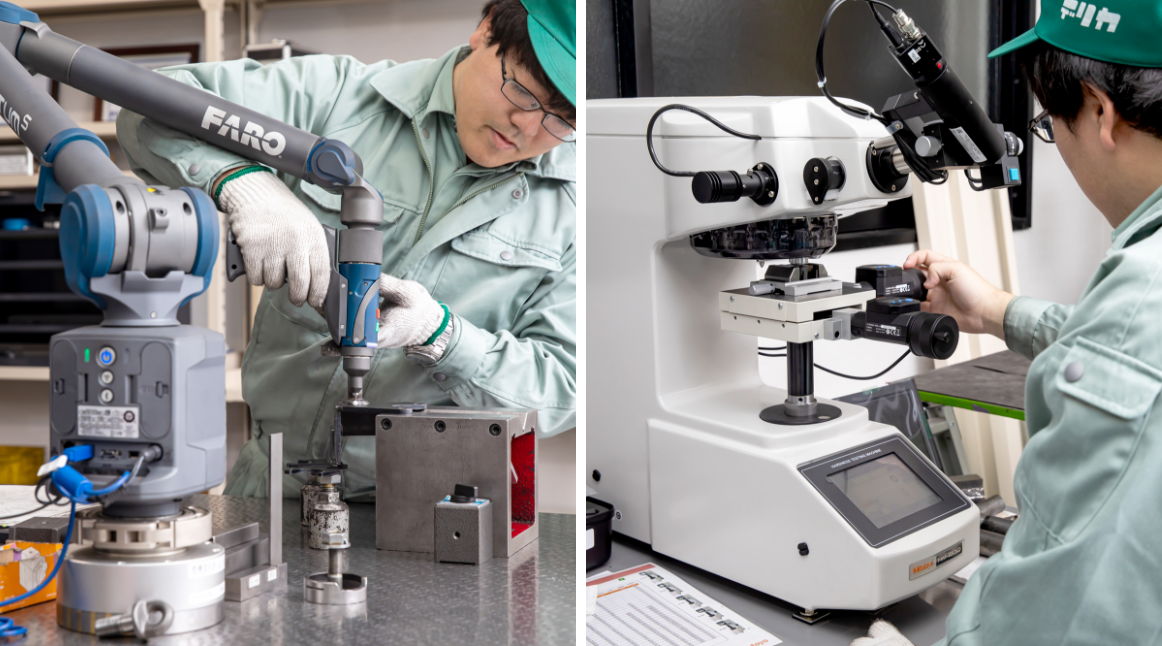 Our company possesses a variety of inspection equipment and performs an integrated quality control to assure the quality of our products through the management of product traceability that meets ISO requirements.